How to Select Bookkeeping Services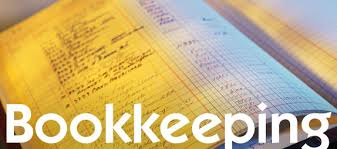 How to Select Bookkeeping Services: 
The bookkeeping functions of a small business are a key component of the
company's long term success. Although the outsourcing of bookkeeping services has many advantages, both financial and
otherwise, the fact that they are so important to a company's growth and
profitability makes selection of a bookkeeping services provider a very
important decision.
The following are some important points for a business to consider in the process of selecting a
bookkeeping services provider:
• Education and Credentials
It is advantageous to select a bookkeeping services provider that has some type of
formal education or professional certification. A person with formal accounting or
bookkeeping education will be more likely than a person who has had no formal
training to understand various bookkeeping policies, strategies and procedures. For
example, the Bookkeeper Certification issued by the National Association of Certified
Bookkeepers validates a bookkeeper's knowledge in 12 essential bookkeeping
skills. In addition, there are various types of OuickBooks certifications that confirm
a bookkeeping services provider's proficiency with various aspects of this particular
software program.
• CPA Oversight
When selecting a bookkeeping services provider, it is advantageous to select one that
has the built in oversight of a Certified Public Accountant. Certified Public Accountants
have unlimited practice rights with the Internal Revenue Service which means that they
can represent their clients before the Internal Revenue Service on all tax issues including
appeals, audits and tax settlement. In addition, because of their licensure, Certified
Public Accountants must meet high ethical standard and fulfill specific continuing
education requirements.
• Industry Specific Experience
It is important to select a bookkeeping services provider that has the depth and breadth
of experience your company requires. Businesses if varying sizes, stages of maturity and
industry focus have different bookkeeping peculiarities, making it important to select
a bookkeeping services provider that has experience with the specific bookkeeping
issues they will encounter in servicing your business. For example, if your business
is just opening, you will want to select a bookkeeping services provider that has had
experience with setting up bookkeeping systems for start-up businesses.
• Access to Latest Technology
One advantage of using an outside bookkeeping services provider, it that they often
have access to the latest and best bookkeeping software. If the bookkeeping services
provider will be submitting payroll tax payments, it is wise to make sure they are using
the Electronic Federal Tax Payment System (EFTPS). This system is required for payroll
tax payments in excess of $200,000 and is recommended for all payments since it is fast,
accurate and supplies immediate confirmation that a transaction has been completed.
In addition, it is important that the bookkeeping services provider is using a software
package that processes the actual data you enter rather than reentering it and which
allows you access to your financial data at any time.
• History of Good Service
Before selecting a bookkeeping services provider, it is important verify that the provider
is honest, ethical and has a history of providing excellent service. One means of
accomplishing this is to obtain recommendations from similar businesses in the vicinity.
If a business is happy with the bookkeeping services provider they are currently using,
they are usually happy to provide them with a good reference. In addition, you will want
to do an online search to check out the ratings and reviews of the any bookkeeping
services provider you are considering and do an online search to make sure there are no
registered complaints about the firm under consideration.
If your business is seeking an outsourced bookkeeping solution, the experienced professionals
at Orange County Bookkeeping can provide you with the expertise you are looking for. Our
licensed accountants and bookkeepers are equipped to serve Orange County businesses of
any size, structure or industry focus. Visit us today at www.ocbookkeeping.com to learn more
about our full range of bookkeeping, tax and business consulting services. Contact us by phone
at (866) 667-3984 at or by email at info@ocbookkeeping.com to receive a free, no obligation
consultation.